How do clients define the success of a consulting engagement? For our clients, it's pretty straightforward: Deliver what you promised.
---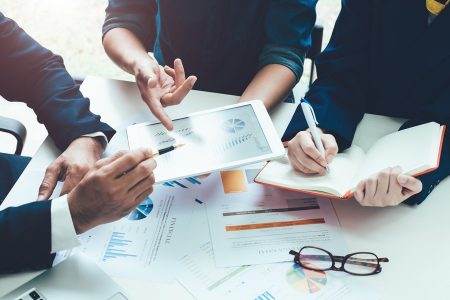 Our unmatched depth of experience that has positively impacted the bottom lines of companies nationwide ensures that
consulting with WAKE TSI can benefit your organization immensely. Our team will work with you to develop a customized,
dependable IT strategy that's built to ensure the future of your organization. We will work with you from start to finish to help cost-effectively implement the latest IT technologies.
Our Strategic Process
With decades of combined experience, our team can craft an effective approach to IT challenges, which enables us to deliver the best results quickly and efficiently.
Analysis:
Our IT consultants analyze your existing software architecture, applications, processes and procedures to help pinpoint problems and determine how to improve workflow.
Strategy:
The consultants then create a strategic plan that will help your organization leverage the latest software and technologies and establish key performance indicators (KPIs), saving you time and money.
Implementation:
Implementing the strategic plan in an orderly and efficient manner is crucial. Doing so relies upon clear, open and collaborative communication between WAKE TSI and your stakeholders. Our experts will guide your team through the implementation process and help bring it to a successful conclusion.
Improvements:
After developing and executing our customized IT strategy, our consultants may recommend follow-up on projects that extend beyond the defined scope of the original strategy. We are ready to help you implement those additional project pieces as well.
Let us handle the technology so you can focus on your outcomes. Take your organization to the next level by turning to our experts at WAKE TSI. Get started today!